Hits and Cuts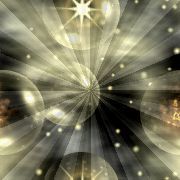 Click on the title for lyrics or more information regarding the song.
"Title" (Artist: Album) by: author

"A Little Love" (Zeitia Massiah) by: PS, Elliot Kennedy see LITTLE LOVE, A
"All I Ask Of You" (Sheena Easton: My Cherie; Ricky Peterson; Randi Winther: Deliver ME UP) by: Chris Eaton, PS

"Anything" (Edyta Górniak, Helen DuBois; Joshna: Magnificence; Claire Johnston: Bounce Soundtrack--US VERSION ONLY) by: Will Mowat, PS
"Baby It's You" (MN8) by: Tony Swain, PS
"By Heart" (Point of Grace: Free to Fly) by: Sean Hosein, Dane DeViller, PS Lyrics
"Dear Diary" (M2M) by: Marion Ravn, Marit Larsen, Greg Wells, Pam Sheyne
"The Extra Mile" (Laura Pausini: Pokemon 2000 Soundtrack) By: PS, Andrew Frampton, Tina Arena lyrics for more info see July 23, 2000 part
"For Love Alone" (CeCe Winans: CeCe Winans) Adam Anders, PS, CeCe Winans (more info)

"Genie in a Bottle" (Christina Aguilera) by:David Frank, Steve Kipner, PS Lyrics
"Genio Atrapado" (Christina Aguilera) by:David Frank, Steve Kipner, PS lyrics
"Gravity" (Charlotte) By: Charlotte Kelly, Tim Laws, PS
"Guy Upstairs" (Christina Milian) By: PS, Adam Anders, Christina Milian
"He Loves You Not" (Dream) By: David Frank, Kipner Steve, PS Lyrics
"His Love" (Frances Ruffelle) By: Anthony Clark, PS
"I Don't Care" (Angela Via: Angela Via; Delta Goodrem) By: PS, David Frank, Steve Kipner
"I Don't Know Anymore" (SNZ)? By: PS, Jeff Franzel
"I Found Myself In You" (Amber: Amber) By: PS, Kyle Nevan, Lex Wilson
"If You Ever (Change Your Mind)" (Tina Arena: Just Me) By: Tina Arena, PS, & Ben Robbins
"If You Want to Be With Me" (working title) SEE GENIE IN A BOTTLE
"I Love You To Death" (Stella Soleil) By: Phil Thornalley, PS, & Stella Soleil
"Irresistible" (Jessica Simpson) by: BAG, A. Burgisson, PS
"Just One Look" (Sonia: Better The Devil You Know, 1993) by: PS, Ian Levine
"A Little Love" (Zeitia Massiah) by: PS,Elliot Kennedy
"MFEO" (Kavana) by: PS, Eliot Kennedy
"Miracles Happen" (Myra: The Princess Diaries Soundtrack; The Princess Diaries 2: Royal Engagement) also "Siempre Hay Milagros" by: PS, Eliot Kennedy
"Mirror Mirror" (M2M) By: Sean Hosein, Dane DeViller, Pam Sheyne Lyrics at different site More lyrics Spanish lyrics
"No Pressure" (Amanda: Everybody Doesn't) by: PS, BAG and Arnthor Birgisson

"One" (Denisse Lara: Pokemon 2000 Soundtrack) by: PS, Matt Rowe

"100%" (Mary Kiani) by: PS, Tim Lever, Michael D. Percy
"Private Thoughts" (Josh Keaton: Josh Keaton) by: PS, David Frank, Steve Kipner
"Promises" (Billie Piper: Walk of Life c2000) by: PS, Rick Mitra, Billie Piper
"Real Life" (Vitamin C: More) By: David Frank Pam Sheyne
"Reminds Me of You" (Louise) By: Eliot Kennedy, PS, Jeff Pescetto
"Right Love Wrong Time" (Brian Kennedy: Now that I Know What I Want) By: Randy Goodrum, PS
"Sensual Man" (Eternal: Eternal) by: PS, Tracy Ackerman, Jeff Pescetto

"She Wants You" (Billie Piper; Randi Winther: Deliver ME UP) by: PS, Tim Laws

"That Girl" in "Confessions of a Teenage Drama Queen"

"Wonderland" (Angela Via: Pokemon 2000 Soundtrack) by: PS, Matt Rowe

"Someday" (Charlotte) by: PS, Charlotte Kelly, Geoffrey Williams reached No.1 in the US Billboard Charts mp3 "The Extra Mile" SEE "Extra Mile, The"
"Think Again" (Scandal'Us: Startin' Something) by: PS, Adam Anders
"This I Swear" (Kim Wilde) by: PS,Tony Swain
"This Is Me" (Dream) by: PS, Mary Susan Applegate, Christopher Kranz lyrics
"Yours Faithfully" (Rebbie Jackson) by: PS, Eliot Kennedy
"Your Shadow" (Claire Johnston) by: PS, Christopher Neil, Martin Sutton
Pam Sheyne has had cuts with artists including: Christina Aguilera, Amanda, Tina Arena, Charlotte, Dream, Helen DuBois, Sheena Easton, Eternal, Edyta Górniak, Rebbie Jackson, Claire Johnston, Joshna, Kavana, Josh Keaton, Brian Kennedy, Mary Kiani, Denisse Lara, Louise, M2M, Zeitia Massiah, Christina Milian, MN8, Laura Pausini, Billie Piper, Point of Grace, Scandal'Us, Shya, Jessica Simpson, Angela Via, Vitamin C, Kim Wilde, CeCe Winans, Yasmeen
Pam Sheyne has written songs with songwriters including: Tracy Ackerman, Franceska Aeschlimann, Tatyana Ali, Adam Anders, David Anthony, Mary Susan Applegate, Tina Arena, Ronny Artis, Sherrie Austin, Emel Aykanat, Babyface (Kenny Edmonds), Anders Bagge, Gary Barlow, Paul Barry, Cheryl Beattie, Joe Belmaati, John Bettis, Arnthor Birgisson, Peter Bliss, Bloodshy (Pontus Winnberg), Andrew Bojanic, Christopher Braide, Ted Bruner, Anthony Clark, Wayne Cohen, Nikky Cook, Karsten Dahlgaard, Richard Darbyshire, Russell DeSalvo, Dane DeViller, Marius DeVries, Joerg Dewald, Cliff Downs, Stephen Duberry, Chris Eaton, Eric Eden, Kenny Edmonds (Babyface), Carlos Edwards, Jorgen Kjell Elofsson, Antoine Essertier, Lena Fiagbe, Paul Field, Adrienne Follese, Keith Follese, Michael Fotoohi, Andrew Frampton, David Frank, Fredro (Christian Karlsson), Alan Friedman, Aron Friedman, Michael Garvin, Matthew Gerrard, Alan Glass, Jeremy (Jem) Godfrey, Randy Goodrum, Simon Hale, Mich Hansen, Nikki Hassman, Peter Harris, Wayne Hector, Elizabeth Hooper, Sean Hosein, Jackie Howell, Mark Hudson, George Hutchison, Paul Jaqua, Paul Jefferson, Fred Jerkins III, Jenny Jingles, Christian Karlsson (Fredro), Kenneth Karlin, Erwin Keiles, Charlotte Kelly, Brian Kennedy, Eliot Kennedy, Steve Kipner, Wayne Kirkpatrick, Kostas, Christopher Kranz, Ty Lacy, Marit Larsen, Brett Laurence, Tim Laws, Tim Lever, Ian Levine, Billy Livsey, Phil Manikiza, Steve McClintock, Michael McDermott, Thomas McElroy, George McFarlane, James McMillan, Gunther Mende, Roni Meron, George Merrill, Georgia Middleman, Mark Millington, Andy Mitchell, Rick Mitra, Sam Mizell, Will Mowat, Frank Musker, Sarah Nagourney, Christopher Neil, Kyle Nevan, Pelle Nylen, Justin Ofuji, John O'Kane, David Pack, Bill Padley, Lucy Pargeter, Johnny Pedersen, Michael David Percy, Jeff Pescetto, Steven Pigott, Marion Ravn, Timothy Renwick, Peter Rider, Steve Robson, Guy Roche, Steve Rosel, Jason Rowe, Matt Rowe, Shannon Rubicam, Nigel Rush, Matteo Saggese, Kevin Savigar, Carsten Schack, Alan Scott, Glenn Skinner, Alexis Smith, Robyn Smith, Simon Stirling, Kevin Stokes, Russell Stone, Naomi Streimer, Gregg Sutton, Martin Sutton, Tony Swain, Stephen Swindells, Robert Taylor, Fredrik Nils Stim Thomander, Kelly Thorpe, Paul Travers, Karl Ulfsson, Mino Vergnaghi, Roch Voisine, Bo Walton, Greg Wells, Andy Whitmore, Anders Wikstrom, Geoffrey Williams, Jodie Wilson, Alex (Lex) Wilson, CeCe Winans, Pontus Winnberg (Bloodshy), Wise Buddah Talent (Bill Padley & Jem Godfrey), and Tim Woodcock.
Home | Biography | Hits and Cuts | Songs A-Z | Links | Irresistible Plagiarized?

E-mail Allison: bluerice@hotmail.com for additions and suggestions.
Pam Sheyne isn't at this address.